VALUES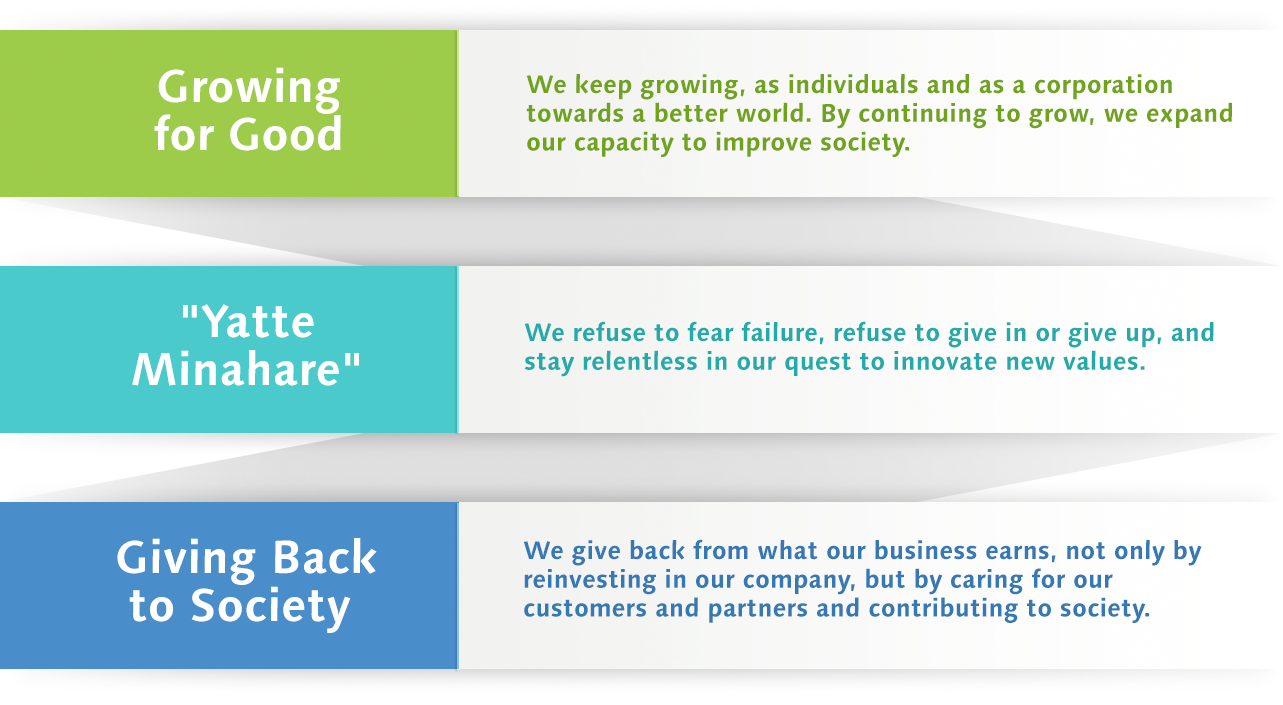 OUR CULTURE
YATTE MINAHARE

Acts with a pioneering spirit, commitment, and strong will to create value and deliver results. Cultivates innovations through experimentation, and learning from success and failure along the way.

GEMBA FOCUSED

Acts with a Gemba mindset to gain insight on the needs of Consumers, Customers & Colleagues, identifying new opportunities to create and deliver value.

BETTER TOGETHER

Works collaboratively with others across teams and boundaries. Encourages diverse perspectives and creates an inclusive culture that breaks silos, works beyond hierarchies, and leverages our collective power.

FUTURE ORIENTED

Anticipates future possibilities and takes an enterprise-wide view, balancing immediate needs with a long-term perspective. Develops appropriate plans in the context of Suntory's vision of 'Growing for Good'.

COMMITMENT TO GROWTH

Demonstrates commitment to personal growth of self and others. Takes a holistic and long-term approach to development, balancing personal well-being and career progress with organizational goals.